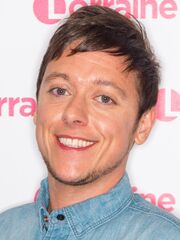 Ash Palmisciano (born 3rd January 1990) is an English actor who has appeared in Emmerdale as Matty Barton - the show's first transgender character - since June 2018. The character, then known as Hannah Barton, previously appeared in Emmerdale between 2009 and 2012 played by Grace Cassidy. Ash was assigned female at birth. In 2012, he began his transition to male and has since undergone three surgeries.
Palmisciano previously appeared in Mum and Boy meets Girl.
Ash won the best Newcomer award at the 2018 Inside Soap Awards for his work on Emmerdale.