WELCOME TO THE EMMERDALE WIKIA
Created on
4th February
2010
, this community was built by the fans, for the fans, and is dedicated to housing a useful and informative database for all subject matter related to the long-running
ITV
soap opera
Emmerdale
. Our goal is to collaborate with other fans in order to build a reliable, accurate resource with as much detailed information about episodes, characters, and story elements as possible. All are welcome to
join in
and contribute here, so long as edits are constructive, discussions are positive, and both are relevant to this series.
For more information about how you can contribute here, please check the "Helping Out" section below. Thanks for stopping by!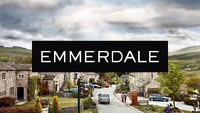 Emmerdale
, known as
'Emmerdale Farm'
until
1989
, is a popular and critically acclaimed long-running British soap opera, broadcast on
ITV
since
1972
. It is set in the fictional village of Emmerdale (known as
Beckindale
until
1994
) in the Yorkshire Dales, England and was created by
Kevin Laffan
. The series is produced by
ITV Studios
in Yorkshire and broadcast on the ITV network and was first broadcast on
16th October 1972
.
If you're new to the show, we recommend that you check out the General Information section first to get you up to speed with the creation, concept, general information and rough history of the show...
...and then delve into the archives by reading up on past Emmerdale episodes and find out about the characters who currently live in the village and those from days past...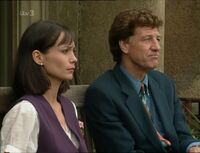 17th August 1993: Archie tries to obtain advice from Rachel for Zoe. He covers that he has a friend who is having difficulty coming to terms with being gay and asks her if she could bring some of her gay friends from university to the barbecue. Rachel agrees, quietly suspecting that Archie is covering for himself. Zoe makes an effort to talk to Frank but finds herself arguing with him again over Chris, Kim and Kathy being out to get him. She lays into him, saying that he's too busy drinking and wallowing in self pity to notice that she needs him before walking out. Rachel tells Mark and Debbie about Archie's conversation. They wonder if his relationship with Zoe fell apart because he is gay. Zoe returns to Home Farm after she has calmed down. Frank tries to get her to open up to him, acknowledging he hasn't been the easiest person to be around recently and points out he's sober now. She apologises for getting angry with him saying that she's been meaning to talk to him so many times but could never find the right moment. She reminds Frank of her friend, Laura, and informs him that Laura is gay. She explains how she went over to her place one night and Laura made a pass at her but she made her excuses and left. She tells Frank that she liked Laura but got scared. Frank realises what Zoe is saying and refuses to believe she is gay. He resumes drinking. Zoe admits to Frank that she tried to make things work with Archie in order to reassure herself she was straight but couldn't go on living a lie. She explains Archie already knows. Frank tells her he is devastated and asks for time to process the news. She walks out to get some air. Shortly afterwards, he places his glass down and follows her outside. She regrets coming back to Beckindale but Frank insists he doesn't want her to go. He tells her he's proud of her and promises to support her.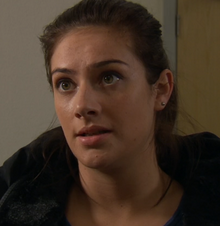 Victoria Barton is the daughter of Jack and Sarah Sugden. Born on 31st March 1994, she was found to have a hole in her heart, but made a full recovery.
In
2000
, Victoria lost her mum in a barn fire started by her brother
Andy
. Fortunately, she found another maternal figure in
The Woolpack
's landlady
Diane Blackstock
, who married her father in
2004
. In
2007
, she unintentionally set fire to her house while seeking the truth about her mother's death. She was left an orphan in
2009
, when Jack died. She was employed as a chef at the Woolpack just before she turned twenty, before marrying
Adam Barton in
2015
. She currently runs her own
food van business
.

Helping Out
We are currently housing
14,857
articles, and
12,141
files.
We need YOU to help us expand and add articles to this wiki!

For starters, please sign up to create a FREE personal account, or log in if you already have one.

---
---
If you're new to Wikia, please use the above links to get started.
If you already have editing experience, and you have an article relating to Emmerdale to contribute, use the box below to create it:
If you're looking to help with improvements or cleanup, you can start here:
---
---
Check out the
community portal
to see what the community is working on, to give feedback,
or just to say hi.
More 2019 episodes...

Next episode - Tuesday 5th August 7.00pm & 8.00pm on ITV/STV


New episodes of Emmerdale are broadcast in the following countries:
United Kingdom
Repeats on ITV2:

7.55am, the weekday morning after original broadcast
12.15am, the weekday after original broadcast

Omnibuses on ITV2:

Saturday, 6.15am
Sunday, 6.25am
Australia
New episodes: Monday to Friday 6.20pm & 6.50pm (UKTV)
Ireland
New Zealand
New episodes: Monday to Friday 12.30pm & 1.00pm (TVNZ 1)

Would you like to see classic episodes of Emmerdale/Emmerdale Farm repeated on TV?


...that it took the programme almost 29 years to reach its 3000th episode, but due to the show moving to six episodes a week soon afterwards, it only took 10 years to double the total?

...that the programme has had two two-hander episodes, in 2000 and 2002?

...that Swedish band The Cardigans named their 1994 album 'Emmerdale' after becoming enamoured with the soap's name on a visit to the UK?
...that the programme has only ever had one live episode, which was broadcast on 17th October 2012 as part of the 40th anniversary celebrations.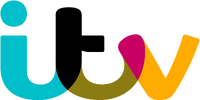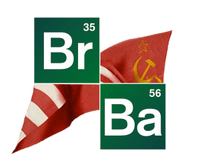 Community content is available under
CC-BY-SA
unless otherwise noted.