WELCOME TO THE EMMERDALE WIKIA
Created on
4th February
2010
, this community was built by the fans, for the fans, and is dedicated to housing a useful and informative database for all subject matter related to the long-running
ITV
soap opera
Emmerdale
. Our goal is to collaborate with other fans in order to build a reliable, accurate resource with as much detailed information about episodes, characters, and story elements as possible. All are welcome to
join in
and contribute here, so long as edits are constructive, discussions are positive, and both are relevant to this series.
For more information about how you can contribute here, please check the "Helping Out" section below. Thanks for stopping by!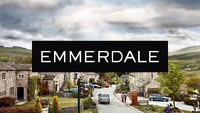 Emmerdale
, known as
'Emmerdale Farm'
until
1989
, is a popular and critically acclaimed long-running British soap opera, broadcast on
ITV
since
1972
. It is set in the fictional village of Emmerdale (known as
Beckindale
until
1994
) in the Yorkshire Dales, England and was created by
Kevin Laffan
. The series is produced by
ITV Studios
in Yorkshire and broadcast on the ITV network and was first broadcast on
16th October 1972
.
If you're new to the show, we recommend that you check out the General Information section first to get you up to speed with the creation, concept, general information and rough history of the show...
...and then delve into the archives by reading up on past Emmerdale episodes and find out about the characters who currently live in the village and those from days past...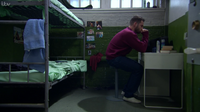 23rd February 2017: Aaron packs for court. He hugs Robert but tells him he doesn't want him to come to court. Aaron says an emotional goodbye to his friends and loved ones. He tells Liv that he loves her and will miss her. Aaron says his final goodbye to Robert before Chas appears to drive him to court. Robert worries about Aaron and decides to head to court just as Chas arrives back. Chas explains Aaron was sentenced to eighteen months imprisonment, reduced to twelve. Meanwhile Aaron is lead into HMP Hotten where his details and mug shot are taken and he's strip searched. Robert can't believe the verdict and decides to appeal the sentence. At the prison Aaron answers a questionnaire. Aaron pauses when the questionnaire asks about his sexual orientation. The guard explains if he wants to be out in prison they have a support group and they'll do everything they can to look after him. After deciding to go with the 'Prefer not to say' option, Aaron takes off his wedding ring. Robert tells Liv he'll get Aaron out sooner but Liv questions if Robert wants her to go and live with her mother whilst Aaron is away. Robert assures he doesn't and they hug.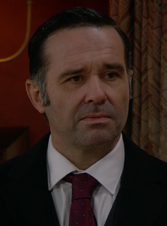 Graham Foster was the right-hand man of Joe Tate and Kim Tate. He was also the boyfriend of Rhona Goskirk.
Graham arrived in the village in 2017 as the right-hand man of Joe Tate, then known by his alias Tom Waterhouse. He helped Joe escape the village in October 2018 after Kim Tate returned.
In
2020
, Graham planned to move to France with Rhona and
Leo Goskirk
. However, the day they planned to leave, Graham was murdered by Rhona's ex-husband and rapist,
Pierce Harris
.

Helping Out
We are currently housing
15,184
articles, and
12,826
files.
We need YOU to help us expand and add articles to this wiki!

For starters, please sign up to create a FREE personal account, or log in if you already have one.

---
---
If you're new to Wikia, please use the above links to get started.
If you already have editing experience, and you have an article relating to Emmerdale to contribute, use the box below to create it:
If you're looking to help with improvements or cleanup, you can start here:
---
---
Check out the
community portal
to see what the community is working on, to give feedback,
or just to say hi.
More 2020 episodes...

Next episode - Monday 24th February 7.00pm on ITV/STV


New episodes of Emmerdale are broadcast in the following countries:
United Kingdom
Repeats on ITV2:

7.55am, the weekday morning after original broadcast
12.15am, the weekday after original broadcast

Omnibuses on ITV2:

Saturday, 6.15am
Sunday, 6.25am
Australia
New episodes: Monday to Friday 6.20pm & 6.50pm (UKTV)
Ireland
New Zealand
New episodes: Monday to Friday 12.30pm & 1.00pm (TVNZ 1)

Would you like to see classic episodes of Emmerdale/Emmerdale Farm repeated on TV?


...that it took the programme almost 29 years to reach its 3000th episode, but due to the show moving to six episodes a week soon afterwards, it only took 10 years to double the total?

...that the programme has had two two-hander episodes, in 2000 and 2002?

...that Swedish band The Cardigans named their 1994 album 'Emmerdale' after becoming enamoured with the soap's name on a visit to the UK?
...that the programme has only ever had one live episode, which was broadcast on 17th October 2012 as part of the 40th anniversary celebrations.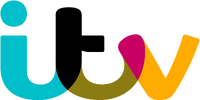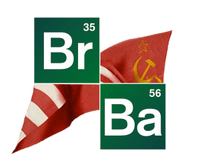 Community content is available under
CC-BY-SA
unless otherwise noted.