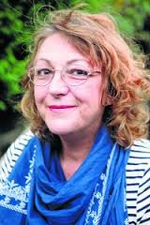 Morag Bain was the series producer of Emmerdale from 31st December 1991 to 9th December 1993, preceded by Stuart Doughty and succeeded by Nicholas Prosser.
During her reign on Emmerdale, Morag oversaw the introductions of Lorraine Nelson, Sangeeta and Jayesh Parmar, Leonard Kempinski, Shirley Foster and the Windsor family, as well as the departures of Sangeeta and Jayesh Parmar, Carol and Lorraine Nelson. She also oversaw the re-introductions of Amos Brearly (who later departed) and Donald Hinton (who later departed).
Major storylines produced by Morag include Kim Tate's miscarriage, Eric Pollard's relationship and marriage to Elizabeth Feldmann, the abduction of Alice Bates, an armed robbery at Home Farm (which left Joe Sugden injured), Michael Feldmann, Steve Marshal, William Moody and James Cartmell's arrest for the robbery, Lorraine Nelson's sexual abuse storyline, the racist attack on Jayesh Parmar, Kim's affair with Neil Kincaid (which Frank Tate nearly shoots the pair over), Meg Armstrong's death, Alan Turner's proposal to Caroline Bates, Eric's car accident and Zoe Tate coming out as gay.
In addition to serving as a series producer, Morag also served as a story editor in 1990. Her other works include Byker Grove and Eastenders. She also appeared as herself on 21 Years of Emmerdale.
Community content is available under
CC-BY-SA
unless otherwise noted.