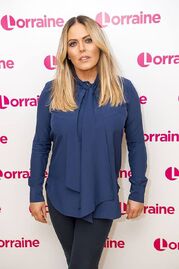 Patsy Kensit is an English actress who played the role of Sadie King between 2004 and 2006.
She has appeared in many films and TV shows since 1972.
She was also the lead singer of former English pop band Eighth Wonder between 1983 and 1989. Patsy was also married to Oasis singer Liam Gallagher.