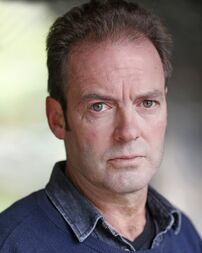 Peter Amory (born Peter Walton on 2nd November 1964 in Norwich, Norfolk) appeared as Chris Tate in Emmerdale from November 1989 to September 2003.
He was married to fellow actress Claire King, who played his stepmother Kim Tate, but the couple separated after ten years. He has a son, Thomas, from a previous relationship. He was good friends with his former on-screen sister Leah Bracknell.
Peter decided to leave in 2003 and Chris was killed off in a storyline which would see him commit suicide, framing his wife for his murder.